Safeguarding During the Summer Break
Statistics show that the summer break can be a stressful time for families when relationships break down and support from outside agencies may be needed.
We have provided below, information that may be useful to parents and/or students in such an eventuality:
Childline offers excellent support for sufferers and their families, details of which are available below: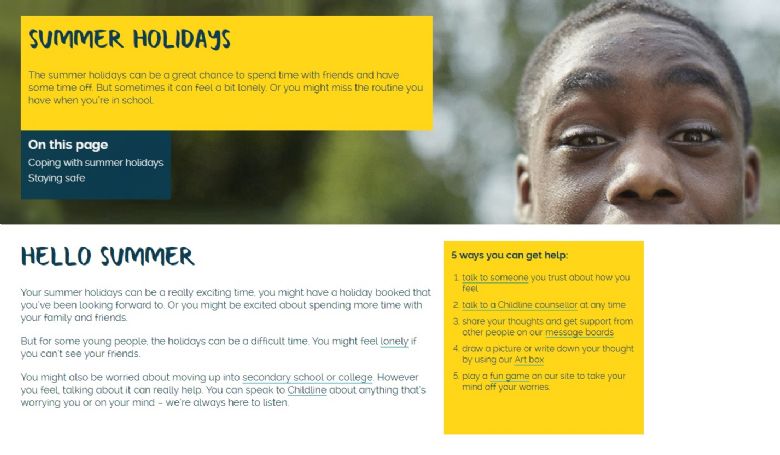 A recent survey found that 60% of parents feel uncomfortable discussing self harm with their children. This free online course from Virtual College has been designed to make the subject of self-harm more approachable.