Religious Studies Year 7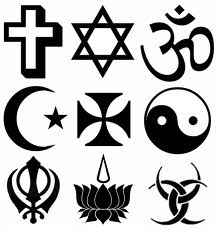 Religious Studies encourages students to consider other people's beliefs, practices and points of view, to express their own opinions and to develop skills that are important in today's world.
Studies in Year 7 introduce students to this subject area by examining religion, people and issues. Students discuss the teaching from Christianity, Islam, Judaism, Hinduism and Humanism. The topics covered are: Term 1
What is belief?
Code breaking
What do people believe about God?
Term 2
What do people believe about God?
What happens when we die?
Term 3
Forgiveness and Retribution
What does it mean to be human?
Course Books and Equipment
Reflections 1: Religion, people and issues
Think RE!