Pankhurst House - Red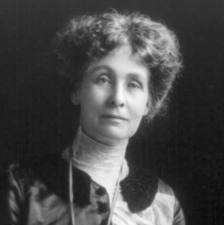 Miss Lowe is the head of Pankhurst House. The house name was decided by the students during the launch week in September 2010. The students had a number of choices which were all focused around inspirational women. The Heads of House decided to adopt this theme as it is important that the students at CHSG recognise female achievement. After placing their votes students of Red House chose to name their house after Emmeline Pankhurst.
Emmeline Pankhurst was an English political activist and leader of the British suffragette movement, which helped women win the right to vote. In 1999, Time named Pankhurst as one of the 100 Most Important People of the 20th Century, stating: "she shaped an idea of women for our time; she shook society into a new pattern from which there could be no going back".