Learning Skills Days
June 2012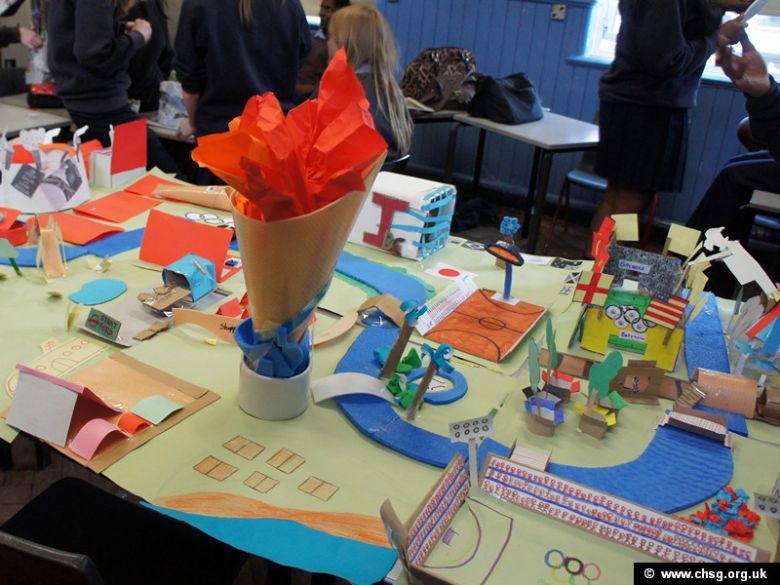 This year's Learning Skills Days followed an Olympic theme.
Faculty areas worked tirelessly to stage extended learning experiences for Years 7 to 9. The range of activities was as broad as ever- from designing and making Olympic medals and torches in the Art department to building a scale model of an Olympic Village in the Maths department. It is great for the teachers to see the students immerse themselves in longer activities, working in different ways and showing different skills than we are used to. Our students again showed their great team working and self managing skills and the products and performances that came out of the days were of the highest quality.
Feedback from the students was overwhelmingly positive. The top rated day for Year 7 students was the Arts Faculty day involving the Drama, Music and Art departments. When asked to evaluate their experiences, student comments included 'I loved the Art afternoon' and 'we really used our imagination'.
The top rated day for Year 8 students was the English Faculty day in which student created classroom Olympic sports. Students commented that they felt this day really focussed on their team building skills and encouraged them to work with new people.
For Year 9 students the top rated day was an outstanding day provided by the Humanities Faculty linked to the Holocaust and the 1936 Berlin Olympics. Students thrived on the opportunity to meet a Holocaust survivor. One student commented 'this is a day I'll never forget- thank you'.
Many students have asked that the Learning Skills Days could last for a whole week, and although this might not be possible, more Learning Skills Days are planned for Summer Term 2013.
Mr Sambrook
June 2011
Theme: Creative Thinking
Faculties are asked to plan and deliver a day's activities to students in Years 7-9. Activities are based around the theme of 'Creative Thinking'.
Throughout the three days programme we are aiming to develop students' propensity to think creatively. Young people think creatively by generating and exploring ideas and making original connections. They try different ways to tackle a problem, working with others to find imaginative solutions and outcomes that are of value. They:
generate ideas and explore possibilities
ask questions to extend their thinking
connect their own and others' ideas and experiences in inventive ways
question their own and others' assumptions
try out alternatives or new solutions and follow ideas through
adapt ideas as circumstances change