Learning Resource Centre

The LRC is a busy hub of the school and was refurbished in 2008, enabling us to provide a bright and welcoming environment with a college feel.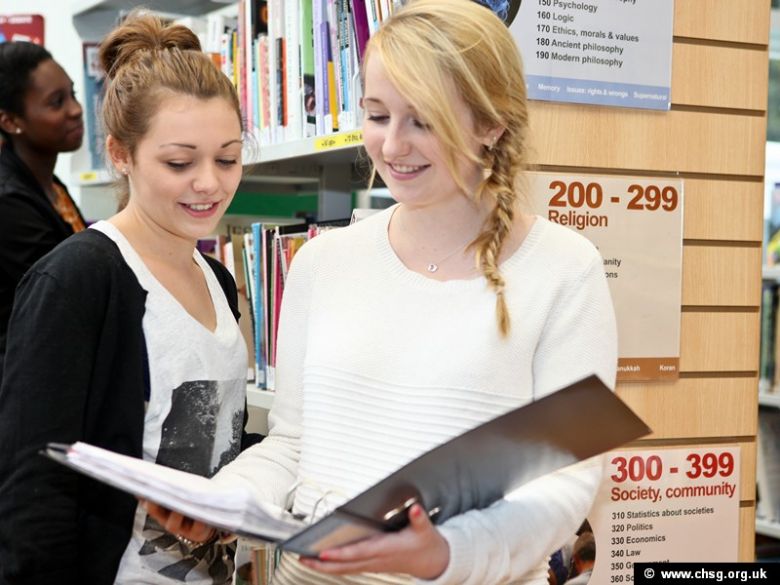 The LRC brings together resources in support of all students and staff for all subject areas. We choose resources to enhance the curriculum and liaise with teaching staff to make sure that research is meaningful and age appropriate.
Students can search the LRC database, OLIVER, from within the school to find supporting texts and websites and can access their LRC account to find out about their loans and to reserve books..
The LRC promot
es reading for pleasure formally and informally. Examples are; helping students to choose a book which will interest them and widen their reading experience, running the Carnegie Medal Reading Group, subscribing to 'Booked Up' which gives a free book to all year 7s and supporting book based charities such as Readathon. Students are encouraged to recommend titles and authors they think other students might enjoy and the LRC will buy them whenever possible.
We place great importance on selecting texts to cover the whole spectrum of ability and to this end, work particularly closely with teachers responsible for Learning Support, Gifted and Talented students and teachers of English.
Other resources include PCs, netbooks, printers, laminator, newspapers, magazines, DVDs, local information and a homework club. The LRC is staffed from 7:30 am until 4pm every day.
Important : The LRC uses the same biometric technology to identify users as the cashless catering system. Parents/carers who prefer not to use this method, should write to the LRC Manager, Mrs J Grima, and an alternative will be arranged.
Department Staff