House System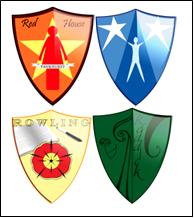 The house system was introduced in September 2010 and is overseen by a member of the Senior Leadership Team (SLT) and the Heads of House.
Students who attended an Specialist Schools & Academies Trust (SSAT) 2010 Student Leadership event were asked to think about something that would leave a lasting legacy at their school that linked to the London Olympics. After much discussion they decided that they would like a house system that reflected the Olympic ideals.
In the launch week students chose their house names and sent a pledge into the sky showing their commitment to their house.
Every year the Heads of House put on a range of enjoyable and often entertaining House events which all students are encouraged to participate in in order to gain points for their Houses and sometimes raise money for charity too. This year each House is going to have its own charity, chosen by the students, to raise money for through a number of individually organised House events.
At the end of every academic year the total points earned by the students of each house (including achievement points) are tallied up and the House with the highest points total wins the coveted House Cup, which was specially designed and made by our Art and Technology department.
House Staff
Senior Leader

Miss A Holland

Head of Holmes House (Blue)

Ms S Brice

Head of Pankhurst House (Red)

Miss N Robinson

Head of Roddick House (Green)
Miss K Johnson
kjohnson90@suttonmail.org
Head of Rowling House (Yellow)
Miss T Ishola
oishola1@suttonmail.org
| | | | |
| --- | --- | --- | --- |
| | | | |
| Ms Brice | Mr Stockwell | Mrs Merrigan | Miss Ishola |