Computer Science Year 8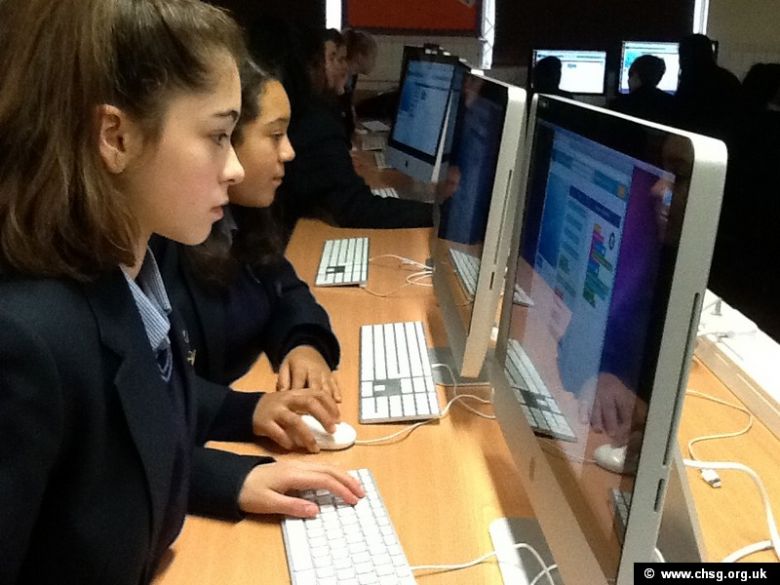 In Year 8 a variety of schemes of work have been designed around the ICT KS3 New Curriculum Framework that consolidates the ICT knowledge, understanding and skill acquired in Year 7. Also, these schemes of work are designed to prepare students for the KS4 ICT programme of study and learning in other subjects. Schemes are updated yearly to stay abreast of new technological change in line with developments in the KS4 curriculum. Students are explicitly encouraged in each scheme of work to choose the most appropriate ICT software or hardware tool available for a task and to devise a criteria to evaluate a final solution is 'fit for purpose' and satisfies the needs of an intended audience.
Students cover the units of work below focusing on hardware and software, audio editing, evaluation of information sources, the use of models to make conclusions, the design, testing and reporting of data within a database and the automation of processes to produce game elements.
Unit 1 – Do aliens exist?
This project allows the students to look into performing primary and secondary research including internet and paper research and creating a questionnaire with open and closed questions, analysing the results in a spreadsheet and finally creating a 3 fold brochure to show their views about if they think aliens exist.
Unit 2 – Technology
This unit explains basic terminology about hardware and software, the history of computers, the internet and cloud computing.
Unit 3 – Sound Effect Story
The students work in teams to plan, record, edit and evaluate stories created using a variety of sound effects which can be made themselves with props and readymade sound effects.
Unit 4 – Fair Cop
The students learn about creating and using relational databases based around a science convention where a murder takes place and they need to solve the crime using basic and advanced queries.
Unit 5 – Bringing history to life
This is another team activity where they work together to plan, create and evaluate stop-frame animations to re-enact a historical event of their choice.
Unit 6 – Scratch
An introduction to programming techniques including understanding writing algorithms and creating games using Scratch.ding understanding writing algorithms and creating games using Scratch.