Citizenship Year 10
Citizenship Studies (GCSE Short Course) - Awarding Body: EDEXCEL
"Citizenship equips young people with the knowledge, skills and understanding to play an effective role in public life. Citizenship encourages them to take an interest in topical and controversial issues and to engage in discussion and debate. Pupils learn about their rights, responsibilities, duties and freedoms and about laws, justice and democracy. They learn to take part in decision-making and different forms of action. They play an active role in the life of their schools, neighbourhoods, communities and wider society as active and global citizens."
From QCDA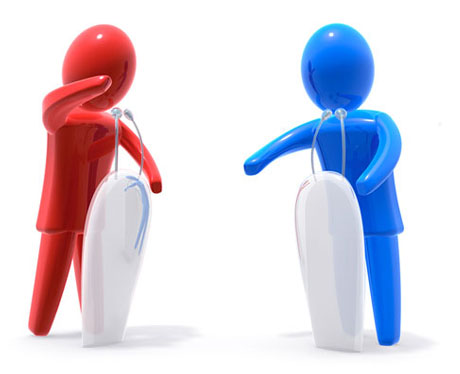 Assessment overview:
Examination details: 40% written exam, 60% coursework
Students will be assessed through a single examination.
The examination time is 1 hour and there are 50 marks available.
Students answer questions on every theme
There are two units: Citizenship Today and Participating in Society
Citizenship Today (40% - exam based)
Theme 1: Rights and Responsibilities
Students explore; different kinds of rights, obligations and responsibilities – political, legal, human, social, civic and moral. This involves freedoms which include speech, opinion, privacy, the vote, how they were achieved and why they are important.
Students explore rights and responsibilities, including the checks and balances needed. Students should understand the role of the United Nations Universal Declaration on Human Rights, the European Convention on Human Rights, the European Union and the 1998 Human Rights Act in the UK. How citizens are safeguarded on a local, national and global level.
Students understand how rights and responsibilities will differ between consumers, employers and employees. They recognise the origins and implications of diversity and that the UK is a constantly changing society to which groups from all over the world have migrated over the centuries.
Students explore different kinds of communities living together in the UK, and issues surrounding community cohesion and integration.
Theme 2: Power, Politics and the Media
Students identify facts, opinion and bias in different media sources including broadcast media, print media and ICT.
They examine the extent to which the media reflect, distort or create opinion; the use that politicians make of the media in communicating with the public; and the use of the media by other groups wishing to influence public opinion and those in power.
Students understand the role of the police, youth offending teams, the probation service, courts, lawyers, what prison is for, types of punishment and how the justice system deals with crime and antisocial behaviour.
They understand how civil law (divorce, adoption of children, disputes over contracts, consumers', employees' and employers' rights) differs from criminal law.
Students understand the main elements of parliamentary democracy including the significance of voting and other forms of participation, the system of elections, the key features and activities of both pressure groups and political parties, the importance of consultation, the role of the voluntary sector and how actions contribute to policy proposals, public debates and subsequent outcomes; the force of public opinion, the main stages of a parliamentary bill becoming law, the roles of government and opposition, cabinet decision making and the relationship between constituents and their MP.
Students should be fully aware of recent changes to democracy including the devolution of power to the Scottish Parliament, the national assemblies in Northern Ireland and Wales and their subsequent increases in power and the London Mayor.
Students recognise the strengths and weaknesses of the 'first past the post' electoral system and other voting systems currently used in the UK and reasons for voter apathy.

Students understand and assess the effectiveness of other methods of participation such as demonstrations, referendums, petitions, and also forms of government other than parliamentary democracy operating in other countries, whether democratic or nondemocratic.
Theme 3: The Global Community
Students relate their studies not only to the key concepts, but also on ethical considerations in actions and policy making.
They examine the UK's role in the world as a trading nation and in terms of global diplomacy; being a member of international organisations; opposing those who break international law, deny human rights or threaten the UK; acting as a peacekeeper and as a provider of debt relief and humanitarian aid.
Students understand issues including global warming, climate change, the impact of renewable and non-renewable energy sources, waste disposal, recycling, transport policies and the impact of business practices on the environment including the role of councils (including the role and impact of Local Agenda 21), environmental groups and international efforts to combat global warming.
They explore the economy and consider the difficult decisions made by those in power when setting priorities and raising/spending public money, for example balancing funding of education, health and welfare for all with fair taxation.
Students learn about division of labour in the work place, understand supply and demand, look at the recession learn about inflation and interest rates.
Students investigate the different aims, activities, membership, institutions and structure of the EU including the work of Members of the European Parliament (MEPs) and the relationship between the EU and governments of member states.

Students learn the role of the Commonwealth, its membership and purpose.
They examine the role and structure of the UN and analyse whether its role in pursuing its millennium goals, such as supporting human rights and addressing inequalities in the international community.
Students should be aware of debates relating to membership of the EU, the Commonwealth of Nations and the UN.
Students recognise the challenges facing the global community such as population, diminishing resources, poverty, health, civil war, climate change and the relationships between More Economically Developed Countries (MEDC) and Less Economically Developed Countries (LEDC) in terms of trade and aid.
Participating in Society (60% - Coursework based)
In this unit students will develop the key processes within the Key Stage 4 Programme of Study.
The unit will enable students to show how they:
Enquire into a citizenship issue
Evaluate different ideas and viewpoints, presenting a convincing argument
Participate in action to address the citizenship issue
Evaluate the impact of their own action.
Students choose the issue to focus on from nine range and content areas. They also choose a type of activity that should be relevant and appropriate to their issue. The controlled assessment for this unit must be a political, social or ethical issue or problem.
This unit is an internally assessed unit with controlled conditions. The task will be marked by teachers and moderated by Edexcel.
Citizenship Studies (GCSE Full Course) - Awarding Body: EDEXCEL
Assessment overview
Unit 1: 20%
Unit 2: 30%
Unit 3: 20%
Unit 4: 30%
The Edexcel GCSE in Citizenship Studies comprises four units:
Units 1, 2, 3 and 4. Units 1 and 2 are completed in one year and units 3 and 4 are completed in the next year.
Citizenship in Context (20% Exam based)
Students will be assessed through a single examination. The examination time is 1 hour 15 minutes and there are 50 marks available. Questions will relate to up to six sources of information.
Students select one option from:
Option A: Environmental change and sustainable development
Option B: Changing communities: social and cultural identities
Option C: Influencing and changing decisions in society and government
Option A: Environmental change and sustainable development
Option A: Students identify opinion and bias in sources of information and consider how it affects interpretation. They examine the ethical aspects of environmental change and sustainable development. Whether global warming results from human activity and whether there is anything humanity can do about it.
Students explore how far individuals and communities genuinely consent to national and global responses to problems of global warming and climate change. Whether targets for reducing emissions in the future are worth setting and what the most realistic way of achieving them is.
They look at local and national agendas, debates and goals and how local and national governments approach the problem; whether it is fair to impose the same solutions (cutting greenhouse gases, etc) on developing, as well as developed, countries; whether trade rather than aid is a better way of supporting a country so it can develop or become more sustainable more quickly.
Option B: Changing communities: social and cultural identities
The ethical aspects of social and cultural identity, including the issue of immigration and the reasons economic migrants and asylum seekers apply to settle in the UK. They examine why overseas citizens have decided to live and work in the UK and why Britain's choose to emigrate. They investigate whether the UK is a genuinely multicultural society; whether discrimination on the grounds of age, race, gender or sexual orientation has ended. They explore why groups of people react in different ways to new arrivals from other countries. In addition, why problems of community cohesion exist and how they could be resolved.
Option C: Influencing and changing decisions in society and government
Students explore the ethical aspects of representation, and levels of benefit; what individuals and groups can do to influence change. They look at how political parties or elections in the UK can make a difference; whether changing the electoral system could change the way Britain is governed; exploring the changing patterns of crime and their impact on how society develops and whether the UK sends enough or too many people to prison; investigating the debate surrounding reductions in privacy and civil liberties; discussing whether government is sufficiently responsive to public opinion; looking at whether individual countries such as the UK retain any control over their own economy now the global economy is so powerful.
Citizenship Campaign (30% Coursework based)
Students select a key issue to focus on from nine range and content areas.
Overview of assessment
Students are assessed, under controlled conditions, through a single internally assessed externally-moderated assessment consisting of one structured task under controlled conditions.
This unit enables students to progress the skills they have developed in Unit 2 by planning, implementing and evaluating a self-generated campaign.
The campaign should be a series of actions advancing a citizenship issue and leading or aiming towards a specific end.
The campaign will require students to:
Develop a campaign strategy for an issue
Participate in the campaign
Evaluate the outcome of own actions in the campaign.