Diversity Day - Tuesday 22nd May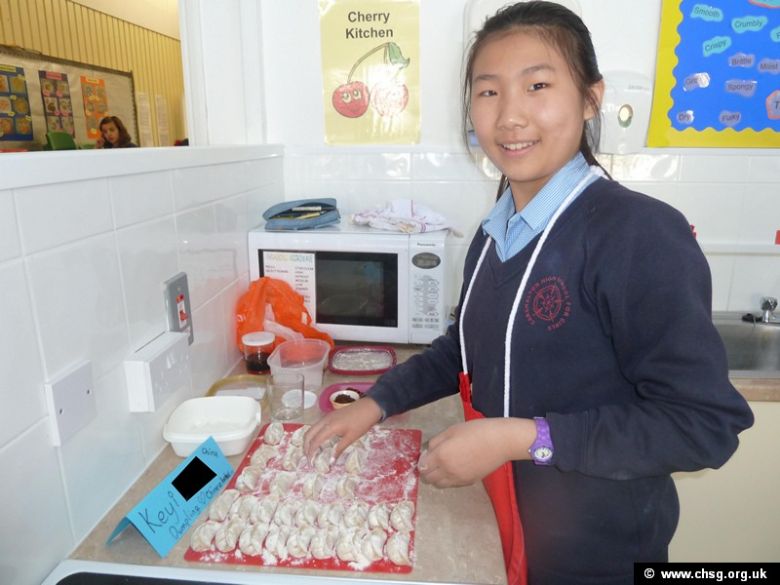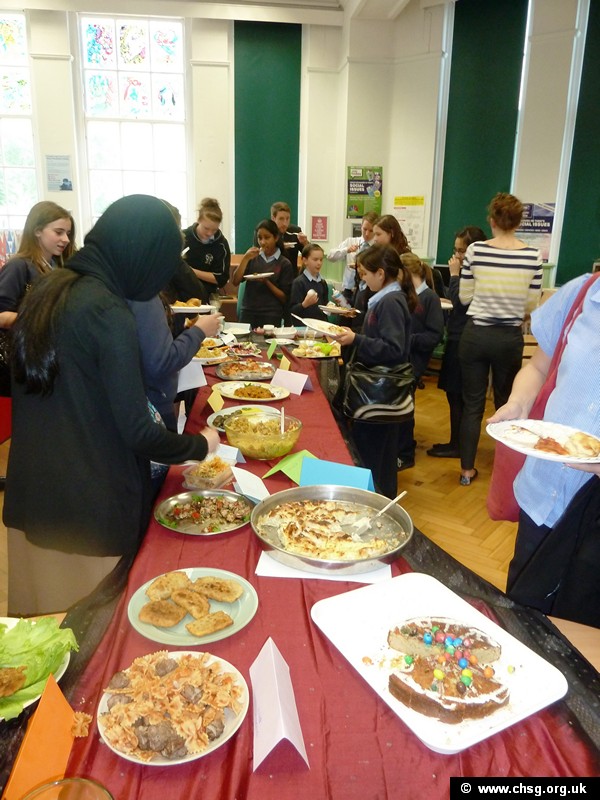 My name is Keyi, I come from China and I decided to cook dumplings, one of the most traditional foods in Chinese culture. It has a history of thousands years.
I made the dumplings the night before as I knew that it takes a long time to wrap them. First I made the fillings (pork, oil and spring onion) and the wrappers, then I wrapped 30 of them and put them into a storage box, so that the next day I only need to boil them .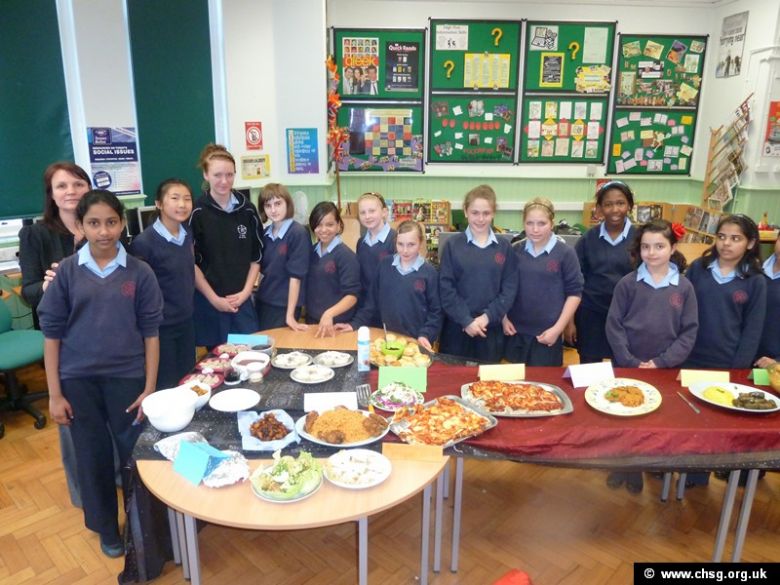 On the Diversity Day, we cooked our foods in period 2 3 4, then we took our foods to the LRC. Before the lunchtime bell rang we started to taste each other's foods, that was why my friend's pancake was gone before the bell! My Dumplings was very popular as well, it was no long before they had all gone too!
I had a very happy day !
Keyi, 8SC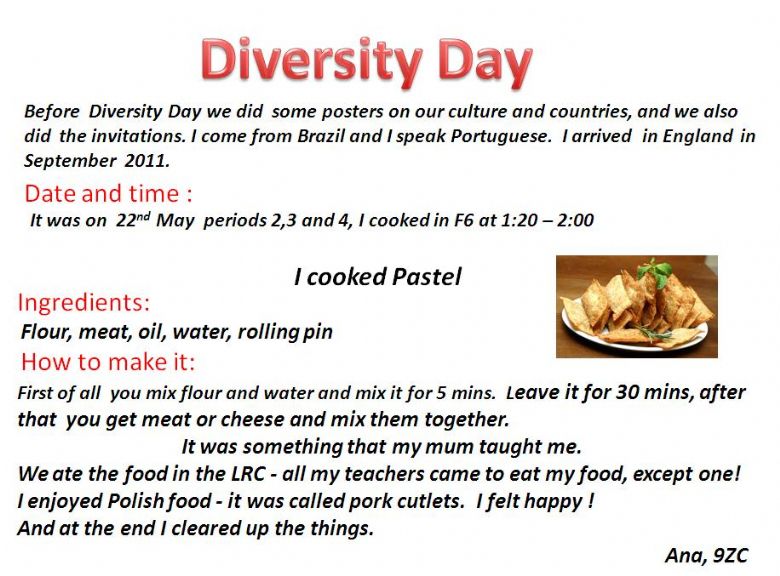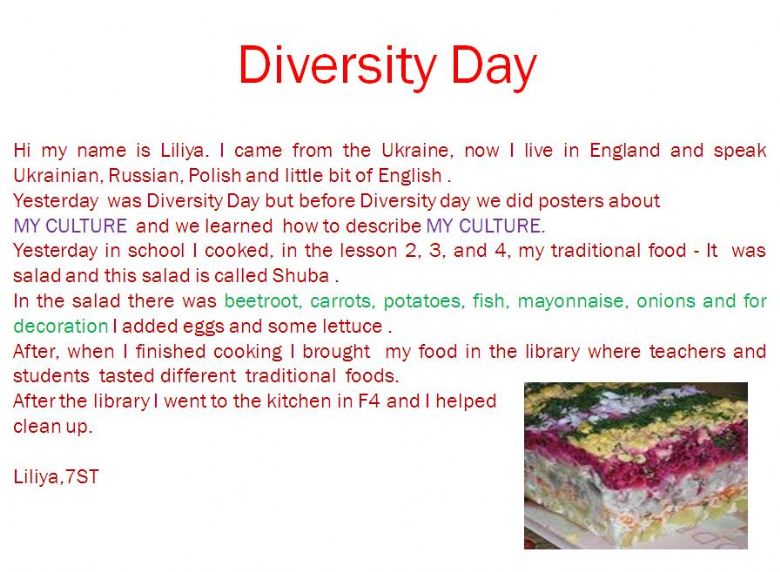 For more photographs of this fabulous event, go to the Photo Gallery