MacMillan Coffee Morning
Students and staff are invited to take part in the Macmillan Coffee Morning fundraising event.
House points will be awarded to everyone who brings in cake donations. The cakes will be sold on Wednesday 26th and Thursday 27th September and all proceeds will go to the Macmillan Cancer Support charity. Sixth Form students will have a similar sale on Friday 28th September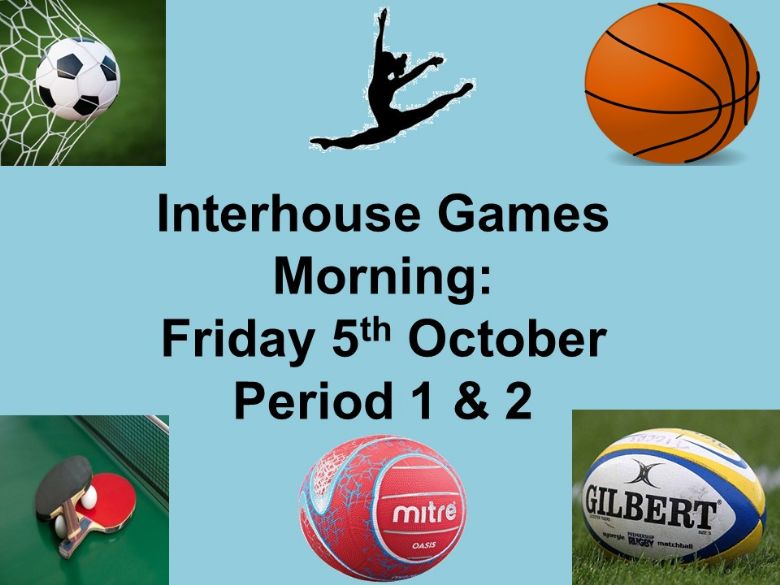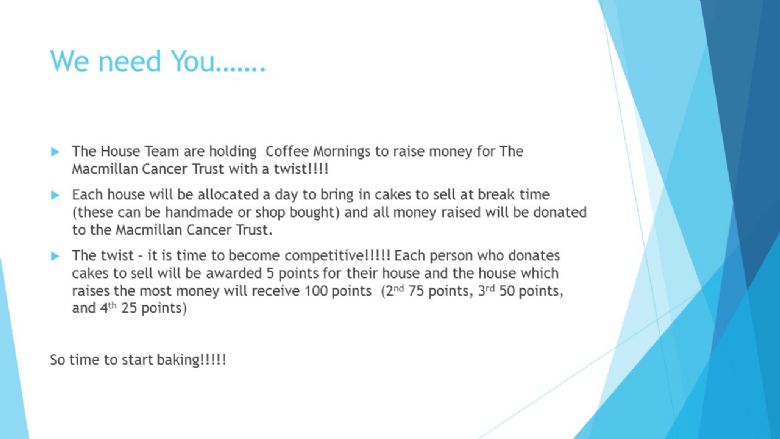 Staff will also be joining in with their own Ready Steady.... Bake competition to be judged by a touch panel! Proceeds from the sale of the cakes will be added to the Macmillan pot.