Visit by G P Taylor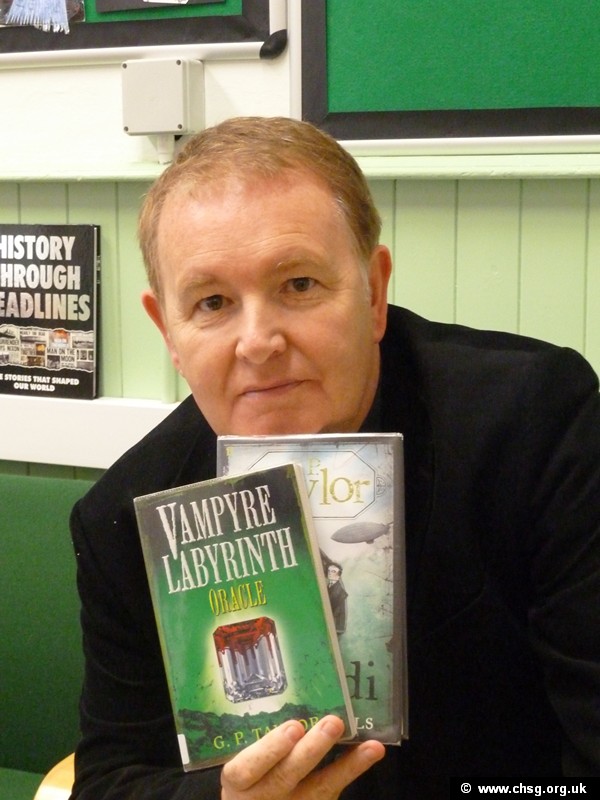 Visit by G P Taylor – author of Shadowmancer & The Vampyre Labyrinth
On 4 October, the Author G P Taylor spent the day with us. He has led an interesting life which you could sum up with, 'Bad boy makes good.' Having been expelled from school he spent some years with no focus in his life, involved in the London punk scene. Realising his life was going no-where, he returned home to his parents in Yorkshire and over some years, put his life back on track, spending time as a social worker, policeman, and then an Anglican vicar. It was during this time he wrote his first book, Shadowmancer, a tale of good versus evil. He began his time at CHSG with a performance to all Years 7 & 8 students and managed to make them laugh, scare them into clutching on to each other and encourage reading and writing - all in the space of one hour!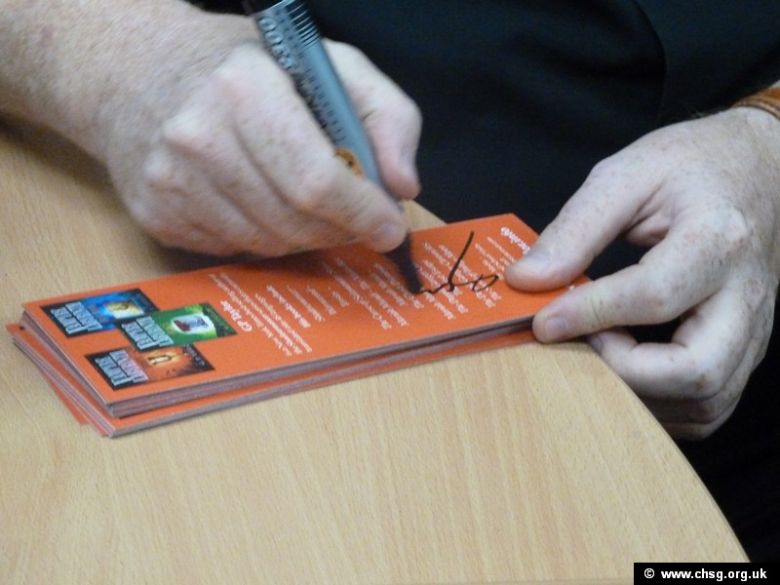 Workshops with some students from all year groups, an inspirational talk to Sixth Form students and a book signing session made for an amazing day.
"He told us, "If you want to make a story, you have to have a character and to have a character, the first thing is to know their personality." He made us write 10 positive and 10 negative factors about our best friend. He also told us to write about the scariest thing that ever happened to us and said if we write from our own experience it will be much better."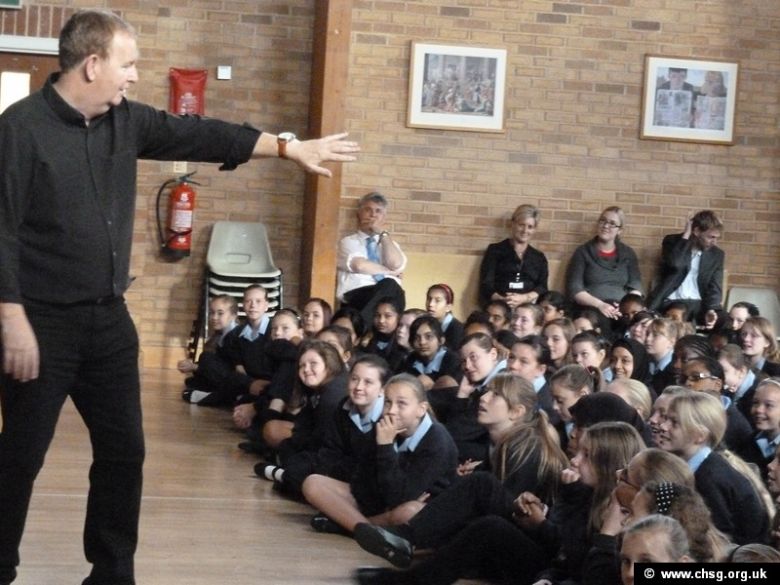 "The author visit was amazing because we found out what it took to be an author." Fowzia Year 7
"I think G.P.Taylor is an okay author with a few boring books except for the Doppleganger Chronicles which I think are "excellent." Anon, Year 10.
"I thought G P Taylor was quite weird and funny. He told us lots of stories and yet they were quite detailed even though he was doing it orally. He was brilliant!" Anon, Year 7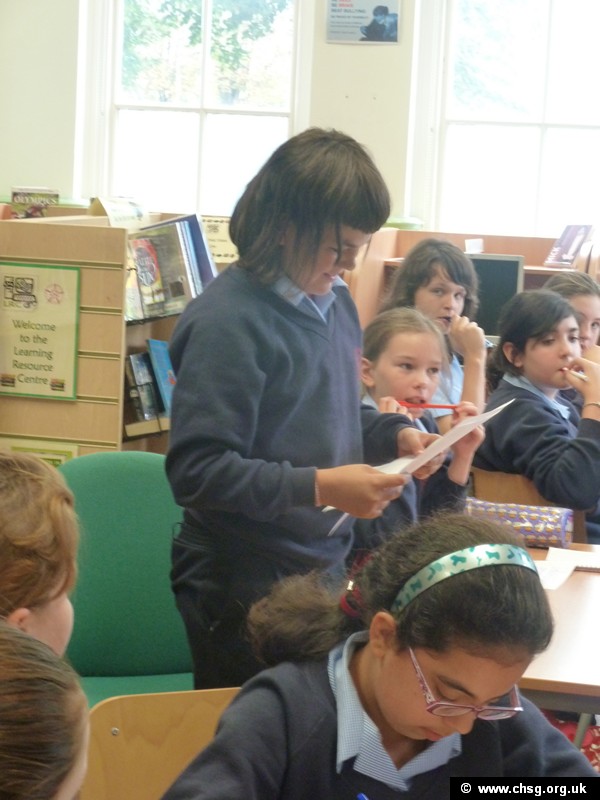 "G P Taylor was really funny and his life story was really weird. I am going to enjoy reading his book." Anon, Year 7
"G PTaylor is an excellent author. His books are well structured, open-minded and it's a force, pulling you into the book. He overpowers you and the stories are really spectacular." Anita, Year 10
"G.P.Taylor was really funny. I most enjoyed it when he told us the story about the dog with red eyes. I came in the LRC after school and he gave me a signed bookmark!" Alicia, Year 7
"Spooky but inspiring. G.P.Taylor was certainly an interesting person to have the opportunity to meet. He was interesting and funny, and he knew how to keep an audience interested. I will definitely look into his novels." Anon, Year 11
Students – what do you think about the day?
Visit the CHSGLRC forum on Fronter and have your say.