Antibullying Week at CHSG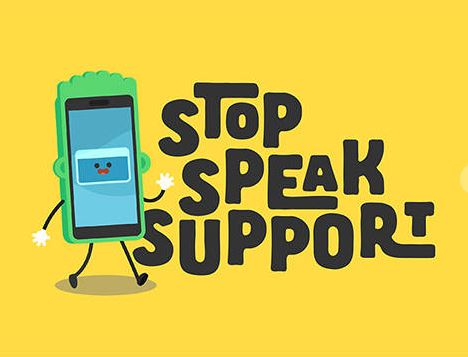 Every year a week in November is designated Anti-Bullying Week.
This year it was held between 13th and 17th
November and schools around the country ran various initiatives to help empower students and celebrate our differences. The theme this year was 'All Different, All Equal' and further information can be found at the Anti-Bullying Alliance web page,
https://www.anti-bullyingalliance.org.uk/
.
We are very proud of the safe community we provide and the support we give students at Carshalton Girls and were happy to see this confirmed in the recent
Ofsted Report.
To quote from the section concerning personal development and welfare "
The school's work to promote pupils' personal development and welfare is outstanding
". The full document illustrates some of the ways we achieved that.
Anti-Bullying Key Steps
It is essential that students report any incident that takes place in school to us as soon as possible so that it can be followed up and dealt with swiftly. If your daughter does not report it to staff at school but reports it to you, then make contact with us immediately via your daughter's Form Tutor, Year Leader or Student Support.
Please monitor your daughter's use of social media and ensure that you are fully aware of what is being posted. If any threatening messages are received on social media or through any other means of communication, then the advice of the police is to ring 101 immediately.
Do not attempt to make contact with any student directly who may have been unkind to your daughter or who you feel is bullying her. Instead, if it is a matter that has arisen during the school day, contact the school, or the police if it is an issue that has arisen outside of school. No approach should ever be made to another child in person or by any other means of communication. If you are in any doubt, please contact the school for guidance.
Student Activities
During Anti-Bullying week there were assemblies for year groups which covered a range of issues linked to Anti-Bullying including:
Looking at what Bullying is and the definition of bullying
What students should do if they are being bullied
How students can become more resilient and prevent themselves becoming a victim of bullying
The idea of being kind and how by being kind to others is likely to result in people being kinder in return
Also during tutor time students continued to think about preventing bullying and discussed how to feel safe in school. Students designed anti-bullying posters and made notes about what makes them proud to be part of the CHSG community.
Many of the resources used and activities undertaken are recommended by the National Anti-Bullying organisations and charities.
The links below provide information on how to support students
Click below for some useful videos about managing bullying incidents
Useful Links
For more information and help about bullying these web pages are available.