LRC February Update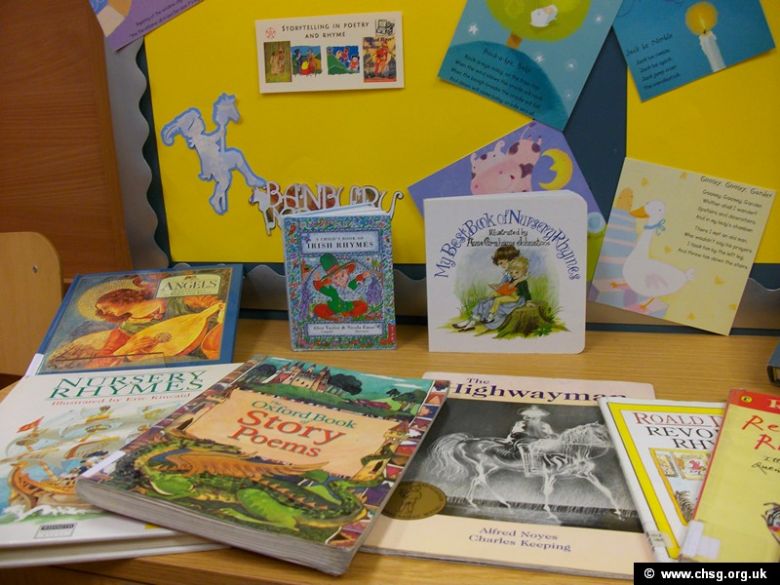 We have just celebrated Storytelling week for the third year and it is now firmly fixed in our school calendar - National Storytelling Week Celebration - 30th January to 3rd February 2012.
Throughout the week, most students heard at least one story in their lessons, played a storytelling game, or had a story activity. The challenge for teachers was to link the ancient art of storytelling into their lesson plans.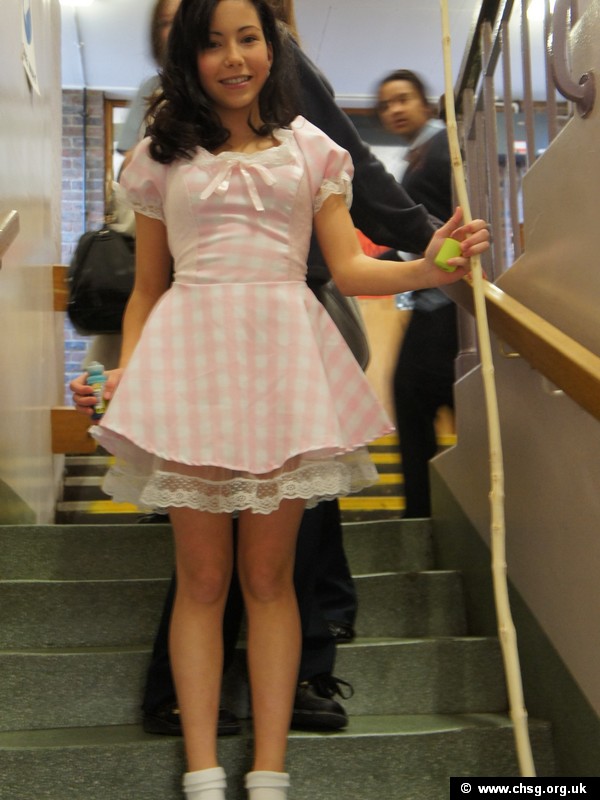 The theme for this year was Stories in poetry and rhyme. In Geography, students studying animals of the rainforest have written descriptive poems about the sights, sounds and smells on a tropical rainforest. KS4 students have been greeted by their Maths teacher reading from Yann Martel's Life of Pi and then went on to use pi in their geometry. The Art Department have launched a competition to design book covers. The LRC story poem competition offers great prizes and the closing date isn't until February 29th.
Storyteller June Peters ran workshops for some Year 7 and 8 students and gave a very interactive performance to Year 7 students. One workshop involved students re-telling and acting out the story from the performance as well as hearing a new tale. The 'Clap Stamp' and 'Tell me more ' games were fun to play.
Friday was dressing up day and as usual there were some very original and inventive costumes.
This is what some students and staff thought about the week.
"I thought it was fun dressing up for the day as a nursery rhyme character and I liked to see everyone else dressed up. The storyteller was fun, exciting and different. Sometimes we didn't know what to expect." Amy Year 7
"I really enjoyed dressing up and can't wait to do it next year." Emily Year 7
I really enjoyed dressing up. I can't wait to do it next year. It would be good to show our costumes in assembly." Caitlin Year 7
"I thought it was a really good idea. Next year I would like more people to dress up." Jade Year 7
"I thought the storyteller was really fun and interesting." Hadika Year 7
"I enjoyed it when we made up raps using Geography words." Alice Year 7
"Thank you for arranging the author talk with the girls who have EAL. (English as an Additional Language) . They thoroughly enjoyed the experience, learning to "tell me more" and expand their sentences when in conversation. They have talked a lot about this visit and as a result I have prepared lessons on traditional tales and story writing to build on this experience". V Lupoli (EAL teacher)
View more photos of the Storytelling Costumes