Kingston University Project - Year 8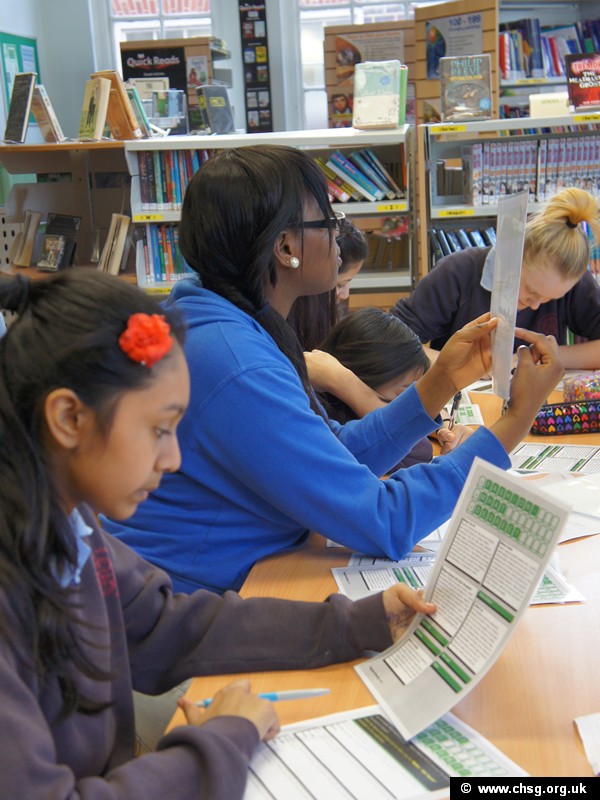 40 Year 8 students took part in the Explorer Workshop on Friday 13th January in the Learning Resource Centre.
This workshop aimed to get young people thinking about their career options and the breadth of potential courses available to them at university.
Student Ambassadors and a member of the Education Liaison team visited the school to deliver a number of activities in which pupils explored different career options, depending on their interests and investigated the different university courses they could take.
The Student Ambassadors also shared their own experiences of choosing a university course and their career plans for the future.
Working with Kingston University was great. We were given sheets and had to try and match people to what job would suit them best, based on the information we had. This not only told us what we would need to know about different types of jobs, but how many jobs there are available.
We were also given a personality quiz, where we had to answer questions about ourselves to find out what kind of person we are. I was given Creative Genius.
Finally, we were moved into groups of our own personality, so I was in a new group with all the other people who had creative genius. We made a mind map of all the jobs a creative genius would be good at, then looked at prospectuses of different universities and saw what they specialised in.
Kingston University has showed me many more jobs, some that I haven't even heard of before, and this will definitely help me in future life. It was a brilliant experience and I really, really enjoyed it.
Libby, 8CEM
View all photos taken during this project day