Hampton Court Visit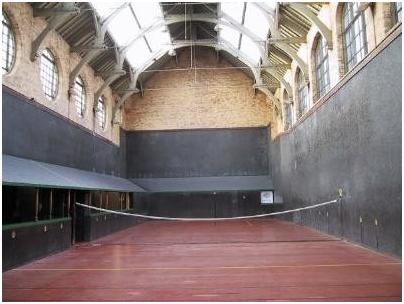 On Wednesday 22
nd
February, three A Level PE students went on a trip to Hampton Court to play Real Tennis, otherwise known as Royal Tennis.
As part of our A Level course we learn about the development of sports, such as tennis through time and have to apply this acquired knowledge to case studies. Being able to go to Hampton Court and experience the game first hand really helped us grasp the complex rules of the game. For example on this particular court there was a picture of Henry VIII and if you managed to hit his picture, you won the point straight away.
Whilst on the trip we learnt some of the basic techniques for the shots used in Real Tennis and after a lot of practice we managed to play a few matches.
Nicola, 13ER
A Level PE student