Houses of Parliament Visit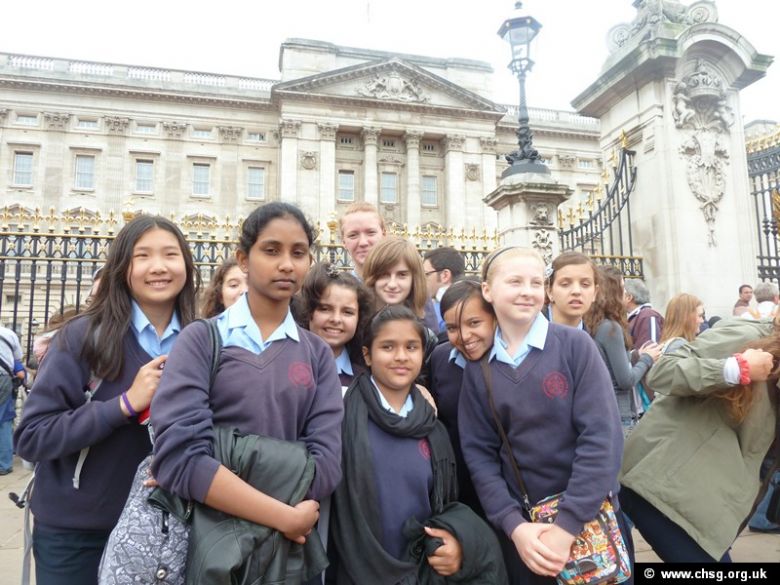 Hello, my name is Niya and I come from Bulgaria. I'm going to tell you about our London Trip and some really interesting facts.
On 9th of July, I went to Carshalton Train Station. I met my friends at 7.45am. We played games, some of my friends were listening to music and I watched through the train window. I felt really excited and wonderful. Finally we arrived at the Victoria Train Station, it was the biggest train station I has ever seen. There were too many people and a lot of shops.
Mrs Shelton took a big map from her bag and we were started to make our way . We walked so quickly, we almost ran. After 20 minutes we were in front of a massive and old building called The Houses of Parliament. We went inside and there we had to wait five minutes because it was full of children. There was security. We went inside it was marvellous. A woman came and told us that she going to explain some facts about the Houses of Parliament. There were 1,100 rooms. We visited 10 of them and they were incredible. In Parliament there are three very, very important parts: The House of Commons, The House of Lords and the Monarch. One very interesting fact is that the Queen Elizabeth II throne is 2 inches bigger than the Prince Phillip. Also we learned some facts about Henry VIII and his 6 wives. Also the most strange thing was that we weren't allowed to sit on any seats inside. Mr Keane took a lot of photos. Me and my friends went to the shop to buy some souvenirs.
Finally we arrived at Buckingham Palace. There were crowds of people. I was interested what the crowds were for. Everywhere there were policeman. After 10 minutes of waiting the Changing of the Guard came. I was really excited that I may see the Queen but we had bad luck, she was in Scotland. We went to Green Park which was amazing. We found some benches and we sat for a while to have a lunch. We talked and we played games. When we were playing games we found a green bag which I thought was mysterious. Inside the bag were car keys, house keys and a lipstick. I thought that the woman was maybe kidnapped. Mr Keane took the bag to the little shop in the park and he was looking for a policeman, however he couldn't found one.
Then we made our way towards Victoria Train Station. When we were waiting for the train Mrs. Shelton took the bag to the lost property office. We got into the train and we were waiting for the train 20 minutes when they told us that the train is cancelled. We got off the train and we had to wait another 20 minutes for the other one. At last we took the train and we made our way towards Carshalton Train Station. I felt so wonderful and that was the nice day in London.
Niya, 7ST