Year 8 Parents' Meeting - Thurs 18th January
Parents and carers of Year 8 students are invited to a Parents' Evening on Thursday 18th January from 4.30pm to 7.30pm.
On the evening we will be operating an appointment system. Appointments will be allocated at five minute intervals and parents are requested to keep to their time to prevent a backlog building up.
Year 8 students have the chance to take part in National Take Your Daughter to Work Day to broaden their understanding and appreciation of the working world. In order to outline our procedures and give you advice Mrs Greenland, Careers & Work Related Learning Manager, is hosting three sessions during the evening. These will be held in A3 at 5.00pm, 6.00pm and 7.00pm.
Instructions for booking appointments: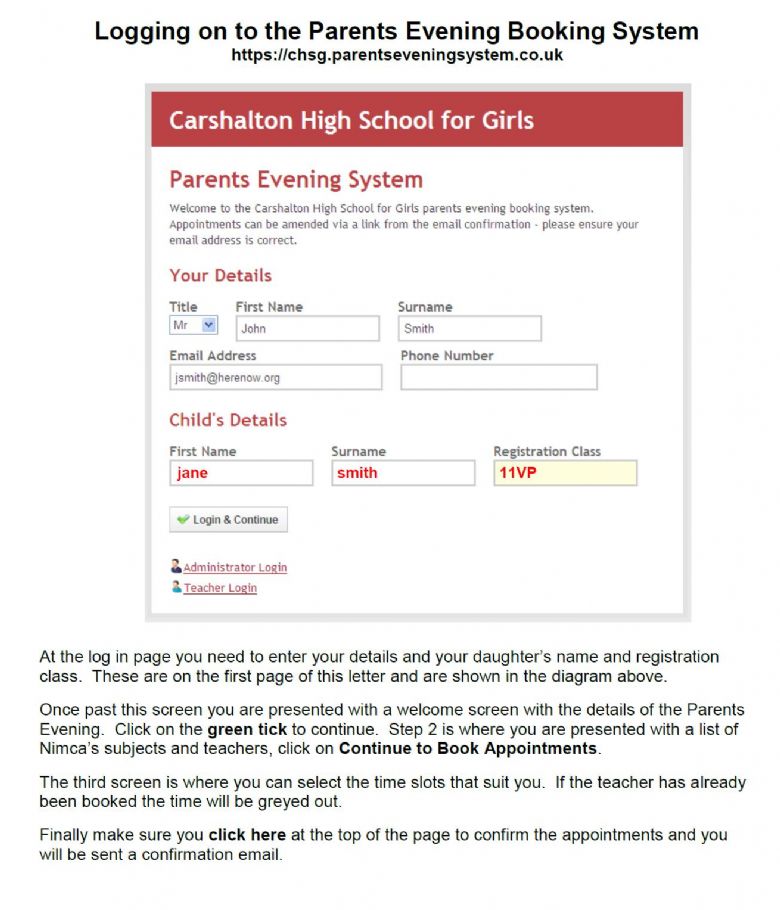 If you do not have access to the internet or have any questions please contact Mr Jim Brittain either by telephone or jbrittain1@suttonmail.org Extension 3208.