House News Update

What an exciting half term for the CHSG house system!
We have had four major events which has seen participation at events increase to numbers that we haven't seen before.
The McMillan coffee morning was a wonderful event where our students helped to raise over £400 for McMillan. Each house was represented in our Food Tech rooms where over 200 students poured through the doors at break and lunch to take part and do their bit for the charity.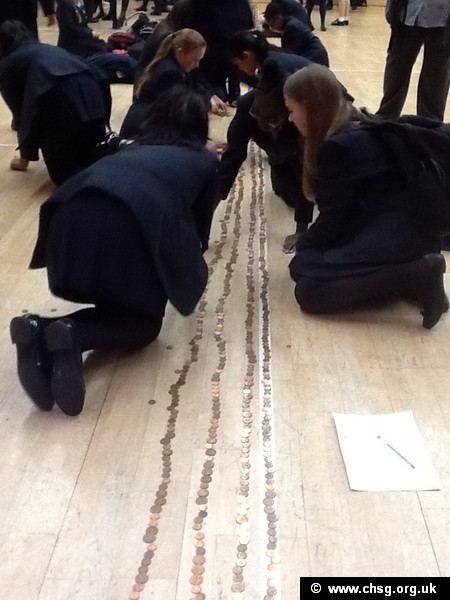 For the Poppy appeal the House Reps were sent marching around the school with their poppies and collection tins. Unlike traditional collections the students also sold rubber arm bands and bracelets to help raise money for the appeal. This week of fundraising culminated in our annual penny trail where each house was tasked to bring in any pennies that they could find floating around at home. The winning house for this event was Holmes who led the way in producing more than 20 meters of coins!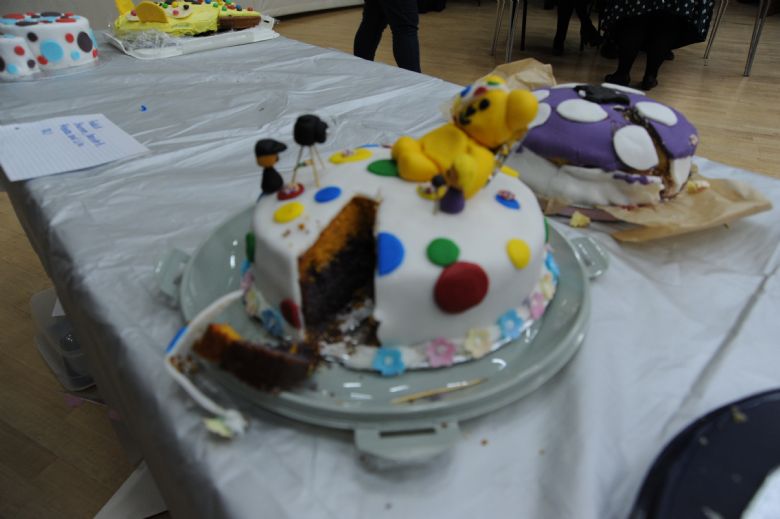 BBC's Children In Need is one of our biggest house events every year. This year there was an extra special spin on events as CHSG were picked out by the BBC for our outstanding contribution to fundraising over the last few years; we are in the top 500 secondary schools nationally for fundraising! Some of our Year 8's were invited to take part in the filming for the show that aired on BBC1.
To celebrate this achievement we had an extra push on fundraising this year and managed to raise a grand total of £1,292 from our mufti-day, lunchtime hall activities and the return of the Great CHSG Bake-Off. Two contestants from each house had to make it through the preliminary round of judging before presenting their show-stopper cakes to Ms Holland and Mrs Jones (Ms Holland had an extra special interest as it was her birthday and she was the theme for this year's cakes). Again Holmes House came out on top with a cake to challenge that of Paul Hollywood himself.
The final activity of this half term was the Staff Vs Student Netball. A fierce battle ensued where the never-before-beaten teachers used their towering advantage to take the lead before being pegged back by the students. The students then used their guile to nip in-between the lofty losers and win by one point in each game...even more motivation for the Staff Vs Students games after the Christmas break!
The current house point totals are as follows: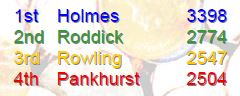 All-in-all it has been a busy but exciting time for the house system but unfortunately we also have a fond farewell to say as well. We say goodbye to Mrs Merrigan who will be leaving her role as Head of Roddick House for pastures new. Mrs Merrigan has been an integral member of the house system and we wish her well for the future. Good luck Mrs Merrigan!
We also have the joy of welcoming back Ms Ishola as the Head of Rowling House after she covered for the maternity leave of Miss Marshall and Ms Johnson as the Head of Roddick House.
| | | |
| --- | --- | --- |
| | | |
| Mrs Merrigan | Ms Ishola | Ms Johnson |
The Heads of House